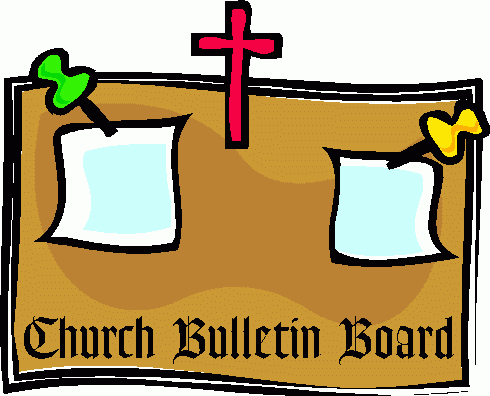 Greetings All,
Welcome to the 24th Sunday in Ordinary Time Year C

Congratulations to the four babies received into the Church through the Sacrament of Baptism this Saturday.
Measles Vaccination in our area
Please see you family doctor if you haven't been immunized.
Please refer to page for special message from the pastor's  pen.
ST. ANTHONY'S PARISH – MANGERE BRIDGE
ANNUAL SPRING FAIR 2019
on Saturday the 21st of September 2019

Fun and games for the children, raffles, spinning wheel, pig raffle, batons up raffle, food and entertainment.
Fair committee are now advertising spaces for stall holders for the parish spring fair.
Current and new stalls please contact the parish office to confirmed or register new stall for
mapping purposes.
If you are interested.  We want to hear from you.
CONTACT PARISH OFFICE NOW
CLICK HERE FOR MORE INFORMATION ON THE BULLETIN
ST THERESE PARISH – MANGERE EAST
ANNUAL FUNDRAISING FAIR
SATURDAY 16TH NOVEMBER 2019
Your Fundraising Committee welcomes all suggestions and ideas for activities, stalls etc for the fair.
Feel free to contact any of the current committee members with your suggestions.
ONE AND ONLY BONUS DRAW
In the meantime, as you may have already noticed, we have started the fundraising activities
with the ONE AND ONLY BONUS DRAW of the year.
Ticket sales have already started, so make sure you are in the draw.
Buy yours tickets from the committee members in the church foyer,
after each Sunday Mass.
Have a blessed week.
Toalepai Lui Tautolo.
(Fundraising Committee Chairperson)
More news in the bulletin..
"Keep Warm"
Have a safe weekend and a great week ahead.
Parishes office.
NEWLY APPOINTED PARISH PRIEST & ASSISTANT PRIEST 2019
New Appointments for both Parishes 2019.
We Welcome our New Parish Priest and  Assistant Parish priest into our parishes.
Fr Anthony Tran Xuan Anh is the new parish priest and Fr Rivan Narang is the new assistant parish priest. Fr Anthony is from Vietnam and Fr Rivan is from Indonesia. We welcome the new Redemptorists priest to Mangere Parishes.